Are you looking to get a new car? Do you want to buy something different from what you are currently using, but not sure if you should go for a white or a black car?
As a new car owner, you may not know much about the options. There are plenty of vehicles on the market with black and white interiors, but you cannot afford to go wrong. It would help if you made an informed decision, and although it is easy to say why one color should be chosen over another, it is not as easy to understand why.
The purpose of this article is to help you understand and compare both the white and the black car. I will focus on the parts and features of a car, its advantages or disadvantages, maintenance, repair costs, and what you need to keep in mind while buying a new car.
Black vs. White Car: A Detailed Comparison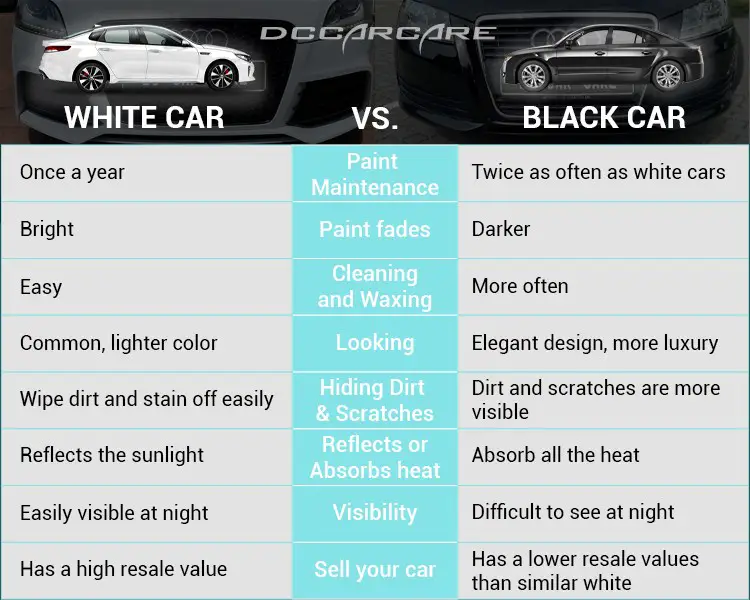 Maintenance
A black car is more difficult to maintain than a white car.
White cars are generally maintenance-friendly. The best thing about them is that they hide dirt well. However, the downside is that they are prone to getting dirty easily. The white interior on a car can get stained quite easily, but cleaners are available in the market that can handle the stains. On the other hand, if you spill something white on a black carpet, it will be there for quite some time.
If you have never owned a black car before, you should note that it is difficult to maintain. You cannot see the dirt on them, but they usually accumulate dust. They do not hide stains easily, so you cannot get them out if you spill something on them. In most cases, professional cleaners must clean a black car as they can see the stains more quickly than we can.
See also: Best Wax For Black Cars
Repair Costs
A white car has higher repair costs than a black car.
White cars tend to have higher repair costs. Such vehicles have fewer color pigments than darker cars, so it will be more noticeable if the paint is chipped.
Black cars are less expensive to repair than white cars. This is partly because it's easier to see damage on a white car and partly because it's cheaper to repaint a black car.
See also: Best Car Wax for White Cars
Cleaning
A white car is easier to clean than a black car.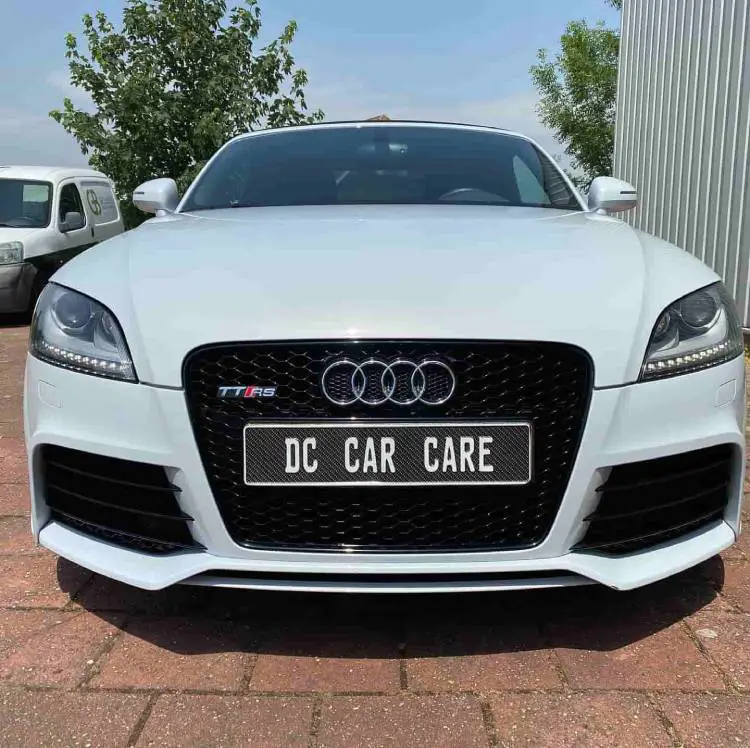 If you keep the white car clean, it won't show dirt as much. A bright white exterior will stay clean longer, as it reflects the dirt. So, you can keep it simple with just weekly washing. However, you'll have to reapply wax every three months to retain the shine.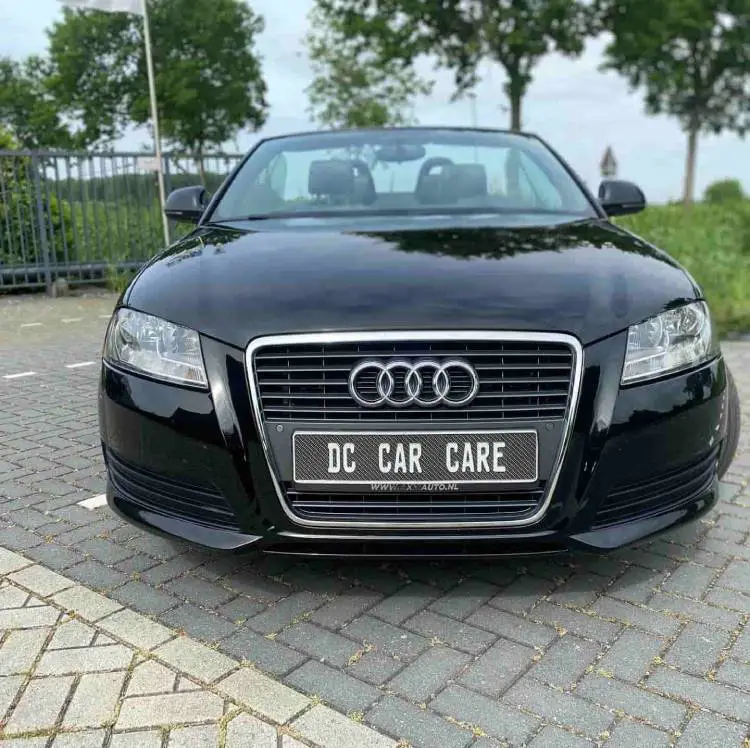 Black cars are harder to keep clean because they don't reflect your dirt, and the darker paint absorbs more light, so your car's "stain" cannot be seen from a distance. You'll need to wash a black car more often to keep it looking good. A black car absorbs the sun's rays and can heat up very quickly. If you wait too long between washings, brake dust, road tar, and airborne pollutants will leave your vehicle looking dull.
See also: Best Electric Pressure Washer For Car Detailing
Performance
Both black cars and white cars have good look and performance.
White cars look clean, shiny, and pretty. They are generally safe to drive as they can hide minor scratches and dents well. They also do not show dirt, which makes them easier to maintain than black cars. The interior of white cars is generally very appealing as it gives a sense of comfort, especially when driving on a rainy day. White cars are also top-rated among women due to their fantastic appearance.
If you ever owned a black car, you would know that it is not so easy to find a set of clothes that matches the black car's interior color. You should always have the extra set of clothes in your car, as black cars show dirt more easily. Black cars are suitable for rainy days as they do not reflect sunlight, making it easier for you to drive during the monsoon period. They also look style, luxury and pretty, especially on sunny days when they catch the sunlight.
Easy Imperfections
A white car will show imperfection more easily
You've probably already experienced scratches on your white car if you were to own one. The paint is more sensitive, and since it's lighter in color, it will show imperfections more easily.
Black cars tend to have fewer scratches and dents because they are darker and cover more surface area on the car. They may stick out more if they are brought to a detailer or body shop for some work, as they can hide imperfections well.
Heat absorption
A black car will absorb more heat in summer.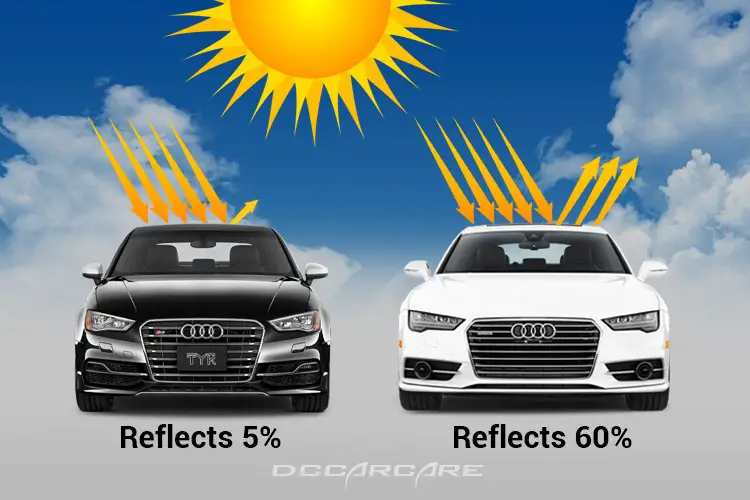 As a result of its exterior, white cars give out a lot of light during the summer. In some cases, they are more suitable for summer driving than black ones. During the winter period, however, they do not absorb sufficient heat and can make you a little uncomfortable as well. They are usually safe to drive during monsoon season as well.
Dark colors offer better protection from the sun and can absorb more heat. Therefore, a black car is good during the winter period. They are safe to drive during monsoon season, but they do not reflect as much heat as white cars. White cars are usually more popular during nighttime due to their interior color.
Safety
A white car tends to be safer at night.
A white vehicle will be easily visible at night. This is not always true, but you will notice that some manufacturers do use special reflective paint for their cars, which makes them stand out on the road at night.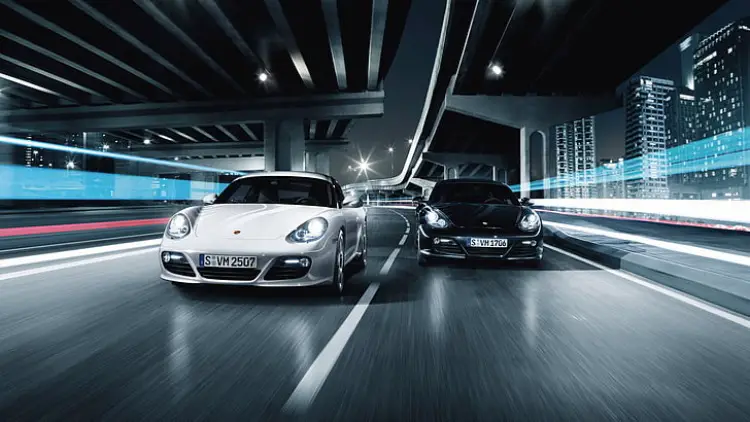 A black car will only absorb the light, making it very difficult to see any traffic in your area or any obstacles on the road.
Pros and Cons of White Cars
Pros
White cars have excellent resale value. They look clean and attractive, and they are also very functional. They can come in various colors so that we can buy the car according to our taste. White cars usually have better performance, especially on dusty roads where dirt is not visible.
Cons
They can be challenging to maintain, especially when there is snow or rain involved. White cars quickly get dirty.
Pros and Cons of Black Cars
Pros
Black cars look nice, and they are also very functional. They can be used in all conditions, and the driver will feel safe inside them as well. Black cars are usually more durable and can offer better performance than white ones.
Cons
Black cars are not very suitable for nighttime driving as they do not reflect lights well. They are not very good as far as maintenance is concerned as the weather does not help their maintenance and cleaning.
---
Sum up
Who should buy black cars?
If you are looking for a car that has a luxury looking and lesser repair cost, then a black car is good for you.
Who should buy white cars?
If you often driving at night, a white car is a safe choice. Moreover, a white car will be easier to clean and maintain.
You may concern:
3 Best Different Types of Black Paint for Cars