Despite being an essential part of your vehicle, your steering wheel is often the dirtiest part of your car. Unless you own a self-driving car, there is a likelihood that your hands have been spent on steering longer than any other part of your vehicle. As a result of daily usage steering wheels get coated with body oils, sweat, dirt from our hands, and even body lotion.
Over time, these fluids make your steering wheel look stained, feel sticky, and cause it to peel eventually. Asides the damage done to the steering wheel leather, the fluids attached to your steering wheel may cause health challenges if neglected for long.
Luckily, there are easy ways to save yourself from all the trouble. In this guide, you will find effective ways to keep your steering leather looking good as new. As a bonus, we have also included three effective products that will help you clean and protect your steering wheel leather. Let's get started!
How to clean sticky leather steering wheel?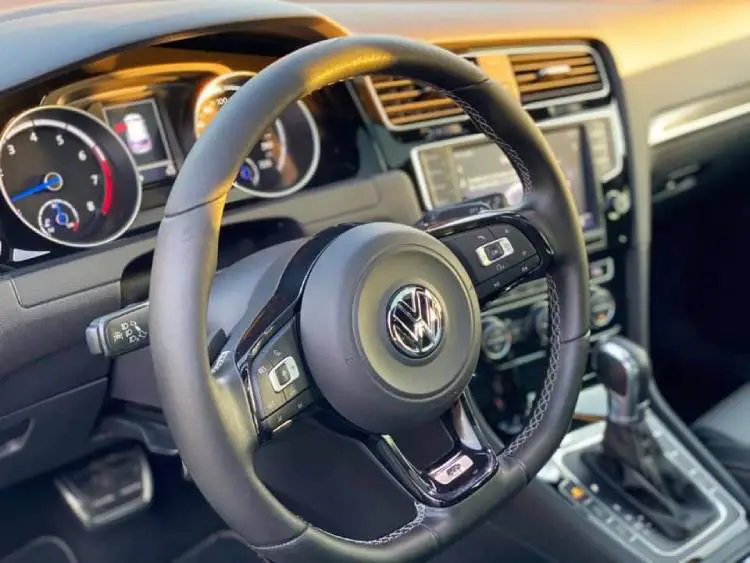 Steering wheels can get stained or feel sticky over time. Fortunately, you don't need a degree in automobile to clean it up. All you need to do is pay attention to details and choose the right steering wheel cleaner for your leather.
To get rid of stains, you will need:
Soft cotton cloth / disposable microfiber cloth.
Leather cleaning brush.
Leather steering wheel cleaner and conditioner.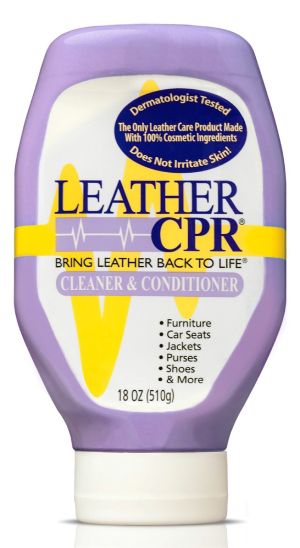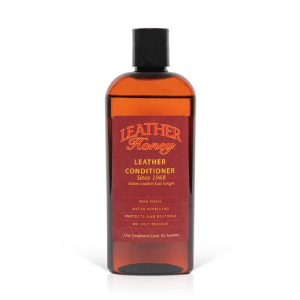 Step 1: Apply Steering Wheel Cleaner on Your Brush
We recommend that you spray your steering wheel cleaner on your brush instead of directly to your steering wheel leather. This is to prevent the liquid from damaging the sensitive parts of your leather.
The first step is to spray a small amount of steering wheel cleaner onto your cleaning brush. The best cleaning brushes for steering wheel are the OXO Good Grips. Alternative steering wheel cleaners like Chemical Guys and Leather Honey also have good brushes.
Step 2: Clean the Steering Wheel
Secondly, apply just the right amount of pressure while cleaning the steering with your brush. If you scrub too hard, you risk scuffing your leather.
Clean a particular spot in slow, precise movements before heading on to the next spot. If you do it hastily, it will look patchy and unprofessional. Cleaning a steering wheel is easy, but if you may not get the expected results if you do it wrong.
Step 3: Wipe Off Excesses
If you are satisfied with the spot you have cleaned, wipe off the excess steering wheel cleaner with a disposable microfiber towel. Do this immediately after you are done with the spot. Otherwise, the product would dry off and leave you with an even bigger stain.
You should use microfibre towels for cleaning to avoid transferring stains to the cleaned steering wheel.
Step 4: Inspect Thoroughly
Once your have wiped off the excess cleaner from your wheel it's time to carefully inspect your leather steering wheel. If there is a spot you missed, repeat the first three procedures until the stain is gone.
Step 5: Apply Conditioners or Protectants
Finally, apply a conditioner or protectant on the steering. Using conditioners and protectants on your leather steering wheel keeps it safe from UV rays and will give you an impressive finish.
However, if you have an already peeling steering wheel, there are procedures to help.
How to Clean and Restore a Peeling Leather Steering Wheel?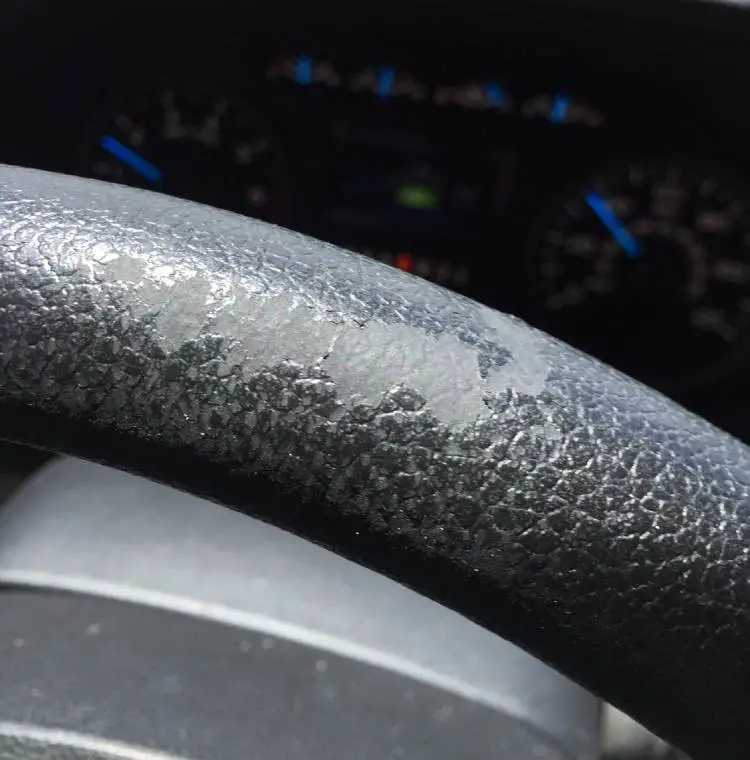 Frankly, the best way to restore a peeling leather steering wheel is to replace it. However, if you're trying to avoid costs, we have outlined ten (10) easy steps you can clean and restore your peeling leather steering yourself.
To clean and restore peeling leather, you will need:
Masking tape
Plastic tarpaulin (or tarp)
Rubbing alcohol and a soft, white towel
400 grit sandpaper
Linseed oil
Leather steering wheel cleaner
Disposable microfiber towels
Leather filler
Leather dye
Sponge and gloves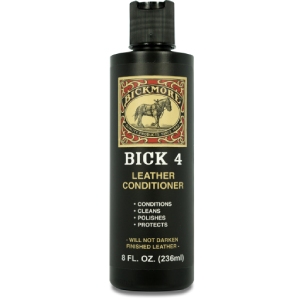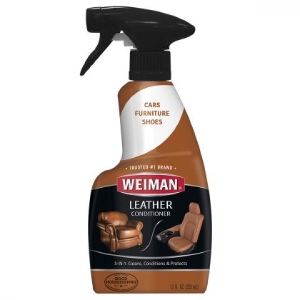 Step 1: Cover the Dashboard
First spread the plastic tarp over your car's dashboard. This action protects the components from the steering wheel cleaners that would most likely stain them.
Step 2: Clean the Steering Wheel
As it is with a normal leather steering wheel, clean your peeling leather following the procedures outlined in the preceding section. The only thing you would not do is applying a conditioner or protectant.
Tep 3: Protect the Non-Leather Part of the Wheel
This is where the masking tape comes in. To avoid stains and discolorations from the steering wheel cleaners you would be using, seal off the non-leather parts of your steering wheel with masking tape.
Step 4: Exfoliate
Using the 400 grit sandpaper, remove the flakes from the steering wheel by scrubbing them. Do not be alarmed when you start seeing holes in the leather.
Step 5: Apply the Linseed Oil
Use your microfiber to apply the Linseed oil to your leather steering wheel. Use sparingly and ensure that the wheel does not become greasy after you have finished. Let the oil dry off for 10 minutes before you continue.
Step 6: Fill Holes with Leather Filler
The leather filler will be used to fill out the holes in the uneven parts of your leather steering wheel. Keep doing this until you get an even surface.
Step 7: Even it Out with the Sandpaper
Pay more attention to the areas that you just filled out and use your sandpaper to scrub until the steering wheel has a more even feel and look.
Step 8: Clean the Wheel
Use your microfiber towel to eliminate flake, filler, or sandpaper residue that is still on the wheel.
Step 9: Apply Adhesion Promoter
Adhesion promoter adds color to the leather steering wheel, helps the color last longer, and makes it easier for dye application.
Step 10: Apply Leather Dye
For this process, you would need the gloves and the sponge to apply the dye. Start with a small quantity and carefully apply the dye in circular motions. Increase the amount until you get the right color of your leather steering wheel.
When you're done, allow the steering to dry.
For perforated seats, the following procedures will help.
How to Clean Perforated Leather Steering Wheel?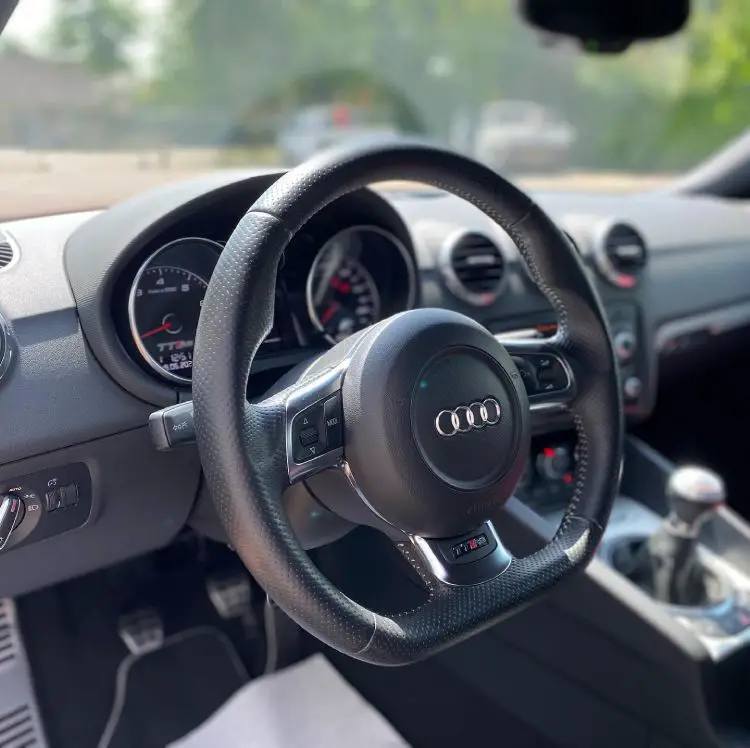 Note: Only clean perforated steering wheels when you can see dirt stains.
#Step 1:
Sparingly spray your steering wheel cleaner onto your cleaning brush.
#Step 2:
Start with the parts of the wheel that are not perforated so that the liquid would thin out.
#Step 3:
Remove residue with a damp, disposable microfiber cloth.
#Step 4:
Leave the car open until it is well ventilated, or use a hairdryer to dry the leather.
3 Best Leather Steering Wheel Cleaners & Conditioners (Recommend)
As you already know, the brand of leather steering wheel cleaners and conditioners you use also contribute to how good your steering looks. In this review, you will find our top three (3) recommended steering wheel cleaners and conditioners to help you clean and protect your steering.
Leather Honey Leather Conditioner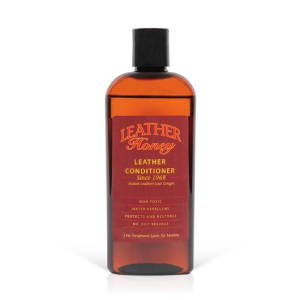 This brand of steering wheel cleaner has been around since 1968. It is not only used on leather car interiors but is also good for leather shoes and leather couches. Unlike other leather steering wheel cleaners, the Leather Honey seeps into the leather to keep it lustrous and hydrated.
How Does This Product Work?
Apply this steering wheel cleaner to your brush.
Clean the wheel in slow, careful motions.
Wipe off residue with a damp cloth.
Carefully examine your work.
Apply conditioner.
Pros
Oil-based, can be used once every month.
Does not discolor and has no odor
Has proved to be one of the best go-to leather cleaning brands.
Cons
Can't be used on suede or any leather that has a light color
Takes about two days for the steering wheel cleaner to have any effect on the leather.
Chemical Guys SPI-109-16 Leather Cleaner and Leather Conditioner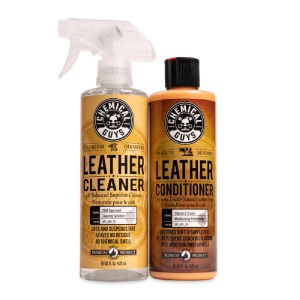 The Chemical Guys leather steering wheel cleaner comes with a complete leather cleaning and conditioning kit that will leave your steering wheel looking and feeling new. It can be used on leather upholstery, leather fashion accessories, and leather saddles.
How Does This Product Work?
Apply Chemical Guys leather steering wheel cleaner to the follow-come cleaning brush.
Clean the steering wheel until it gleans.
Inspect the surface.
Apply the Chemical Guys Leather Conditioner.
Pros
Effective in cleaning sticky and dirty leather surfaces.
Versatile and is suitable for furniture, car interiors, and fashion accessories.
Lexol Conditioner Cleaner Kit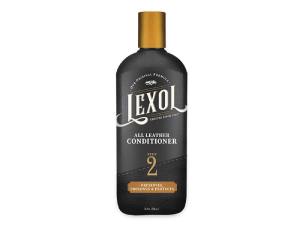 The Lexol Conditioner Cleaner Kit is similar to Leather Honey in that there are no added chemical solvents, and it does not make your leather greasy.
How Does This Product Work?
Add a small amount of the Lexol Conditioner Cleaner Kit to your cleaning brush.
Clean the steering wheel until it shines.
Inspect the surface.
Apply the Lexol Conditioner to your leather.
Pros
Easy to use.
No added chemical solvents.
Cheap
Cons
Leaves a lot of excess after the cleaning process.
Takes 20 minutes for the leather to absorb the steering wheel cleaner kit.
Final Thought
You need to put in some effort to protect your steering wheel leather from peeling, feeling sticky, or getting stained. l If you do not clean it regularly, your leather steering wheel will lose its color, look dirty, or peel. Also, the accumulation on the steering can be bad for your health. So, protect yourself and your steering wheel by cleaning it regularly.