You have a brand new car and ask yourself if you should wax it or not.
Yes, you should. 
In this article, I will give 4 reasons why you should consider waxing your new car. I also recommend the three best car wax products for you and frequently asked questions that you might have about waxing a new car. 
Why You Should Wax A New Car?
As long as you are willing to wait a few days for the paint job to settle in, by all means, wax your car. Here are some of the reasons why you should:
1. Protects your car from weather elements and airborne contaminants.
2. Fixes the sun's damage to your car and acts as a protective layer against the sun's rays.
3. Makes your car easier to wash and allows water droplets to glide off easily.
4. Reduces the cost of repairs on your car.
---
3 Best Waxes for Cars
The three following items are the best car wax recommendations that we have curated just for you.
When it comes to waxing your new car, the Chemical Guys WAC 20164 comes highly recommended. It allows for easy application and fits any car color, leaving your car with a great finish.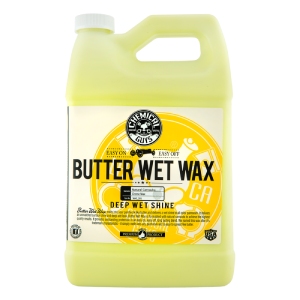 Chemical Guys WAC_201_64 Butter Wet Wax
Using the Chemical Guys WAC 20164 will leave you with a finish that will last a long time. It ensures that you do not use up all of your product at once. 
The Chemical Guys WAC 20164 is suitable for all car surfaces: glass, metal, and painted surfaces. However, ensure that you do not use it on a matte finish. 
If you are looking for a product that you can apply yourself, this is it. All you need to do is apply a few drops to your non-abrasive, lint-free towel and apply them evenly on your car's surface. 
Using Meguiar's Ultimate Liquid Wax, you will get many benefits from their improved formula such as water beading action, protection, its long-lasting glossy finish, and shine. Meguiar's is popular amongst auto detailers and car enthusiasts for their remarkable products and it lives up to expectations.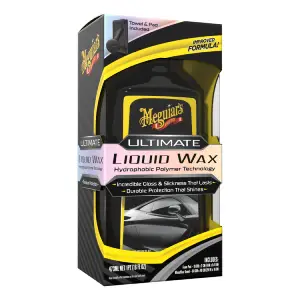 Meguiar's G210516 Ultimate Liquid Wax
Moreover it is exceedingly easy to apply. All you need to do is apply a little quantity of the liquid wax on your car surface and wipe it off with a polishing pad or a microfibre cloth.
Although the protection afforded is not as solid as the Chemical GuysButter Wet Wax, the Meguiars G210516 is durable.
Besides, Meguiars G210516 goes above and beyond in ensuring that this car wax provides decent protection from UV rays.
You can apply this product comfortably on plastic surfaces without any white residue that's common with other car wax products.
Unlike the other two products mentioned above, Car Guys Hybrid Wax provides you with greater control over the application of liquid on your car. This wax product is also our least pricey recommendation and comes with a free microfiber cloth to wipe your car surface with ease.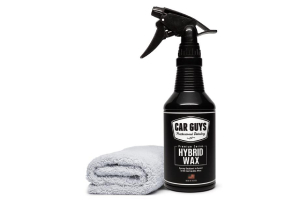 CAR GUYS Hybrid Wax
The Car Guys Hybrid Wax is easy to apply, clean, and polish. All you have to do is squirt a little on the desired surface and wipe off as instructed. It is easier to control the amount of liquid poured onto the car with spray wax than any other wax.
You can apply this product on any surface without any concern. It doesn't leave white residue on black surfaces, and you don't have to worry about your glass being smeared.
---
How Long Should You Wait To Wax A New Car?
When you take a new car home, it's great if you wait for 5-7 days before you wax. It is because to let the paint job settle in first and dry- off properly.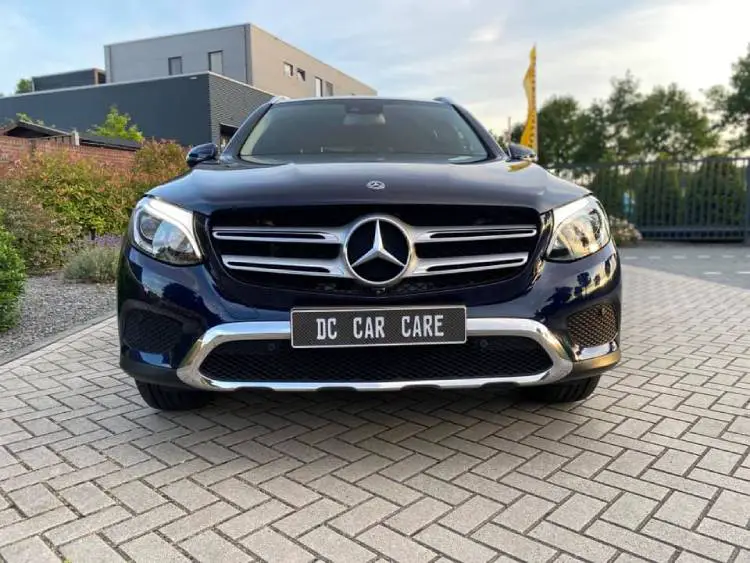 How Often Should You Wax A New Car?
There are two best times to wax a new car; the first is in the spring and before summer. The second time is in the fall and before winter. These times are considered the best because waxing your new car in those times protects your car against extreme weather conditions.
What would also help protect your car against extreme weather conditions is the car wax product you use. There are a lot of those in the market, but we have outlined the three best car wax recommendations in the following section.
Final Thought
There are several reasons why you should wax a new car: for protection, aesthetics, durability, or to cover swirl marks. If you've decided to wax your new car, you can use any of our recommended products. They are from reputable brands with a track record of great products. So, protect your new car by getting it waxed.
---
FAQs
Do Dealerships Wax New Cars?
When it comes to waxing a new car, car dealerships are not against it. They, however, recommend that you let the original paint job dry off before you should wax a new car.
Do Cars Need Waxing?
Yes, cars really need waxing. And you need to wax your car at least twice every year. The original paint job your car comes with only serves as aesthetics and does not protect your new car from harsh weather conditions. This is where car wax comes in.
The car wax protects your new car from contaminants and the effects of harsh weather. It also reduces the cost that you might pay for car repairs.
Polish vs. Wax: Which Is Better For A New Car?
For a new car, car wax is better. The primary function of car polish is to get rid of scratches and marks that appear on the car's body after some time.
On the other hand, car wax protects the car from these marks and scratches in the first place. So, be sure to use car wax for a new car first before you use polish. t would help if you only used polish when your car has been defaced.
You many concern: Compound Vs. Polish Vs. Wax: What Are the Differences?