King ranch leather is one of the most delicate leather types on the market. It is made using a smooth, soft process to obtain its buttery feel and appearance. This type of leather is that it is easily worn out by stains, cracking, and fading.
There are many questions on king ranch leather cleaning, and it is something I have to deal with every day. Since most owners of the ford king ranch opt to get their information from the internet, I opted to do the same to get a feel of the quality of advice they receive. However, the varied and heavily-opinionated answers can prove misleading.
Therefore, this article will tackle some of the relevant areas and inquiries related to the preservation and restoration of the king ranch leather. So if you have a king ranch SUV or truck, buckle up and let us get enlightened, once and for all.
Why Does The King Ranch Leather Get Easily Worn Out?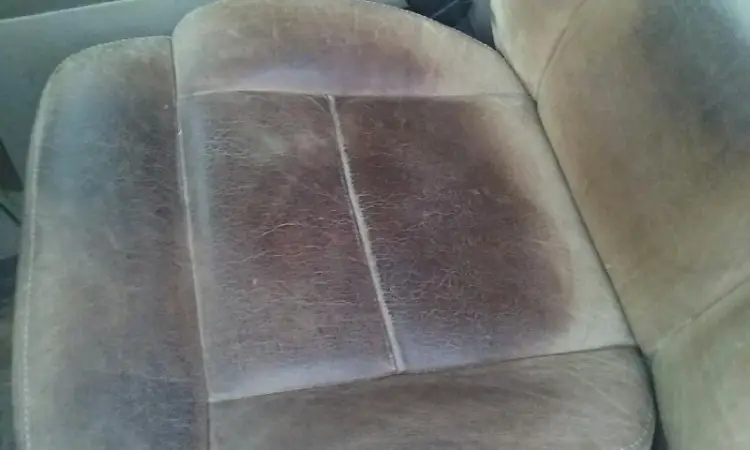 1. Because of the aniline-type leather material that makes it up.
The aniline leather material lacks the top dye coat that often protects the leather from normal wear and stains by running interference. Consequently, the stains will get into the aniline leather instead of getting constrained at the top. It will then result in the caking and deterioration of your king ranch leather unless arrested early.
However, you do not need to panic whenever you spot any deterioration of your king ranch leather. You can always restore it to its original state, provided you follow the correct restoration and preservation guidelines. It becomes prudent to use the right solutions and methods to have it all back as new.
2. Results from the recklessness upon which users get out of your SUV or truck.
You probably slide out of your truck or SUV whenever you reach your destination, right?
To bust your bubble, sliding out of your leather seat every time wears it out. It is vital always to climb out the same way you climb into your truck. It will help preserve the delicate aniline leather that makes up your seat cover.
The aniline leather material of the seat lacks a tough outer surface, unlike other typical leather products like upholstery. Because of this, it retains its natural hide surface, complete with its "grain" that frequent friction impacts negatively.
What Types of Conditioners and Cleaners Used for King Ranch Leather?
Any leather cleaner explicitly formulated for aniline leather.
Diverse types of leather cleaners exist out there. However, any aniline leather cleaner becomes ideal for your king ranch leather because it will clean the surface owing to its absorbent leather-surface formulation. In most cases, like most people, use the king ranch saddle conditioner for cleaning your king ranch leather.
All leather care products with the proper pH balance
Provided it has the proper pH balance, every leather care product can become an ideal conditioner for your king ranch leather. For instance, leather products get produced from a pH range of 4.5 to about 5.5. Such a pH range ensures that the tannins and fat bound in leather stay intact. Consequently, having a conditioner with the same pH range will provide the revitalization and preservation of your king ranch leather.
3 Best Cleaners & Conditioners for King Ranch Leather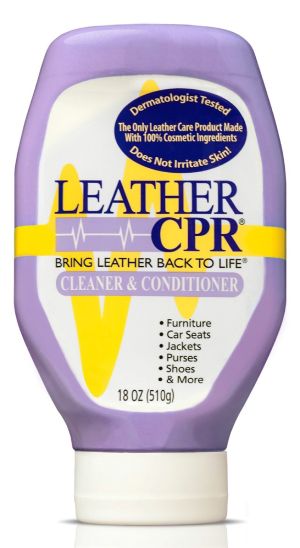 Leather CPR Cleaner & Conditioner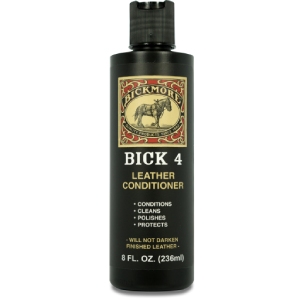 Bickmore Bick 4 Leather Conditioner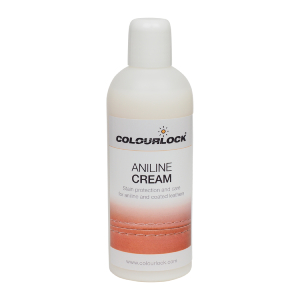 Colourlock Aniline Leather Care Cream
4 Easy Steps To Restore the King Ranch Leather Seats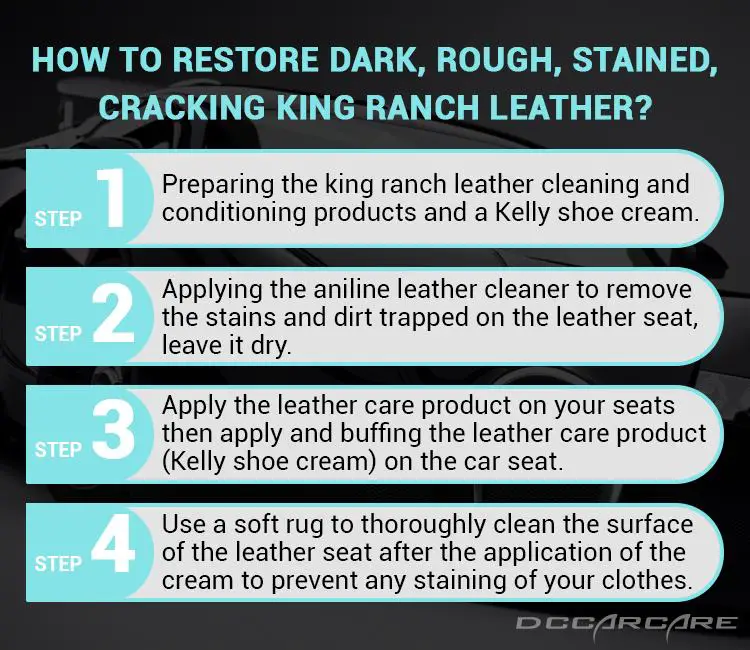 A dark, stained, fading, and cracking king ranch seat can become an eyesore. To correct the situation, carry out the following.
#Step 1:
Get yourself all the king ranch leather cleaning and conditioning products you will need to clean and restore your leather seats. An aniline leather cleaner and a Kelly shoe cream of the appropriate color can always do an excellent job.
#Step 2:
Clean your king ranch seats by applying the aniline leather cleaner to remove the stains and dirt trapped on the leather seat. After that, leave the leather seat to dry before proceeding to the next phase.
#Step 3:
Apply the leather care product on your cracked, rough, and fading king ranch seats. Here, it becomes essential to use your fingers in applying and buffing the leather care product (Kelly shoe cream) on the car seat. Sometimes, you can also use a king ranch leather dye and conditioner or a mixture of the dye and the shoe cream instead of the shoe cream, especially when you need to restore cracked and faded leather seats.
#Step 4:
Use a soft rug to thoroughly clean the surface of the leather seat after the application of the cream. It will eliminate any extra and unwanted cream from the seat, thereby preventing any staining of your clothes when using the car or truck.
Please note that most Kelly shoe creams come in diverse colors, provided your preferred shoe store stocks them. You do not need to worry if your king ranch leather seat comes in a different color besides brown. However, it is prudent to pick the correct color of the shoe cream and one that matches your leather seat or enclose.
What's more? The restored seat will last about seven months before another round of cream applications.
6 Tips To Protect the King Ranch Leather to Last Long
#Tip 1:
The king ranch leather is unprotected (aniline nature) and thus requires frequent "feeding." Because of this, try and condition it whenever your leather seats feel lighter, dry, and rough to the touch. It needs a minimum of two conditioning phases every year. Here, deploy the king ranch leather conditioner and Kelly shoe cream as already detailed above.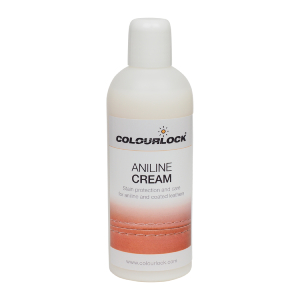 Colourlock Aniline Leather Care Cream
#Tip 2:
You also need to check out the supplier of the leather care product to ensure that the product proves okay for deployment in cleaning and conditioning aniline leather. Most manufacturers will have specifications on where best to deploy their leather cleaning and conditioning products.
#Tip 3:
Do your best and avoid Armorall products and leather "wipes." Such products are harmful to aniline leather surfaces. Why? Because they contain silicone, an element that is not good for all types of leather. Silicone tends to interact with leather leading to the lather drying up. Consequently, it results in cracking, an undesirable trait for your leather seats.
Recommendation: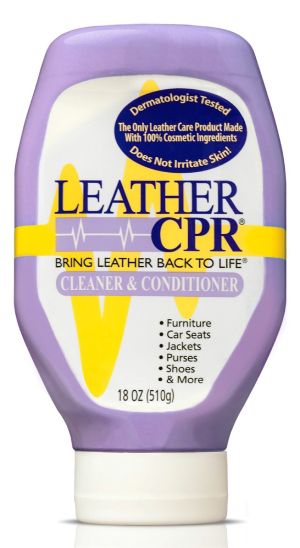 Leather CPR Cleaner & Conditioner
#Tip 4:
Aniline-formulated cleaners can temporarily darken your king ranch leather seats upon use. However, the leather usually restores its original color upon drying. Therefore, use a blow dryer with moderate heat to speed your leather seat drying process.
#Tip 5:
Sweat, body, and skin oils will damage unprotected leather. Therefore, always avoid sitting on your king ranch leather seat when oiled up. It can include suntan lotion or any other oil. Additionally, always use a clean towel spread (or any other related material) on your seat before sitting on it whenever sweaty. Prevention becomes better than curing your seat from fading and cracking.
#Tip 6:
Avoid eating in your SUV or truck. I recommend that you always carry a towel either at the back or below your seat to use whenever you have to eat in your truck. You can spread the towel on your lap to absorb any dribbles or spillages onto the leather seat.
Final Thoughts
King ranch leather cleaning, as detailed above, becomes crucial in preserving and restoring your king ranch leather seats on your truck or SUV. While you can get plenty of ideas on the internet on how to go about it, most of them will mislead you. I hope that the information I have detailed in the article will prudently guide and help improve your car's king ranch leather seats and interiors.
It is also prudent to remember that not all leather care products get formulated similarly. Some utilize advanced chemistry, while others use petroleum distillates, high octane substances, and other harmful ingredients in their formulations. However, everything notwithstanding, whenever you notice your leather seats cracking, fading, becoming rough, or deteriorating, please do not hesitate to apply the knowledge you have acquired from this piece
You may concern: https://dccarcare.com/how-to-clean-leather-car-seats/