Mildew grows in damp, dark places and helps decompose organic matter. When mildew spores are released into the air, they can cause serious respiratory problems and other health issues. It's important to get rid of the mildew smell in your car as soon as possible to avoid these problems.
The best way to remove the mildew smell from your car is to prevent it from growing in the first place. Be sure to keep your car clean and dry. If you live in a humid climate, there are a few simple methods you can follow as below:
The Best Tips To Get Mildew Smell Out Of Car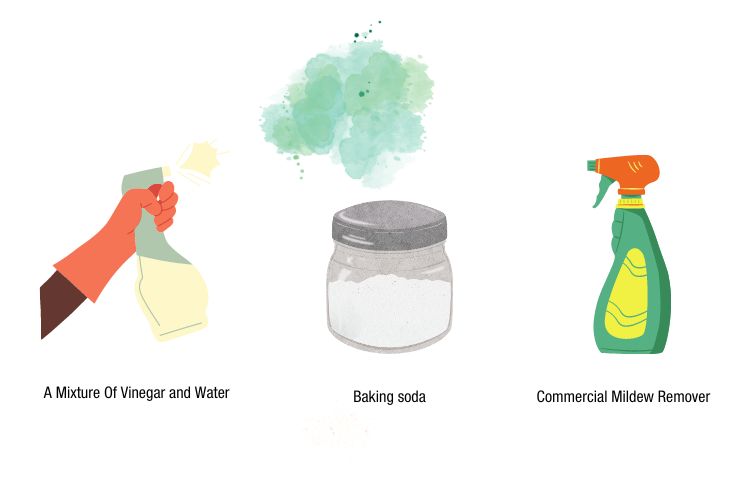 1. Use A Mixture Of Vinegar and Water
One way to remove the mildew smell is to use a mixture of vinegar and water. Vinegar is a natural and safe disinfectant. You can find it easily in the kitchen.
To use this method, mix together equal parts vinegar and water. Then, use a cloth or sponge to wipe down the affected area in your car. Finally, open the car windows.
2. Use Baking Soda To Absorb The Mildew Smell
Another way to remove the mildew smell from your car is to use baking soda. Baking soda is a natural absorbent and will help to remove the mildew smell effectively.
First, sprinkle baking soda on the mold area in your car. Then, let it sit for a few hours before vacuuming it up.
3. Use A Commercial Mildew Remover
If the above methods do not work, you can use a commercial mildew remover. The remover will clean mold stains and remove smell quickly.
There are many different types of commercial mildew removers available. Be sure to follow the instructions on the label carefully.
How To Prevent The Mildew Smell From Returning
To prevent the mildew smell from returning to your car, be sure to keep it clean and dry.
If you live in a humid climate, use a dehumidifier in your car to help keep the air dry. In addition, be sure to clean up any spills or messes immediately so that mold and mildew cannot grow.
By following these simple tips, you can remove the mildew smell from your car and keep it from returning.