Leather is a material that helps your car look comfortable and luxurious. In contrast, they're not easy to care for.
Because they easily scratch, absorb dirt and spills, stain, and become discolored. Especially if you have kids or pets in your car.
In this article, I'll give you the best way to clean your leather car seats without damaging them.
Best Way To Clean Leather Car Seats
Tools You'll Need
Car Vacuum
Car Wash Mitts or Cloth
Dish soap
Leather Conditioner
Step 1. Vacuum the Seats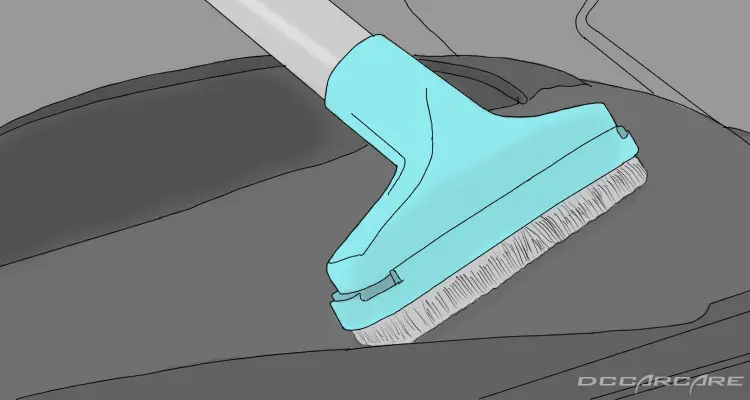 You should vacuum the seats first, even before you touch water and leather cleaner. Doing so will help you remove any dirt and debris on the seats. As a precaution, make sure you use an upholstery attachment to avoid causing damage to your car leather seats.
Step 2. Soak a Clean Cloth in The Mixture of Dish Soap and Water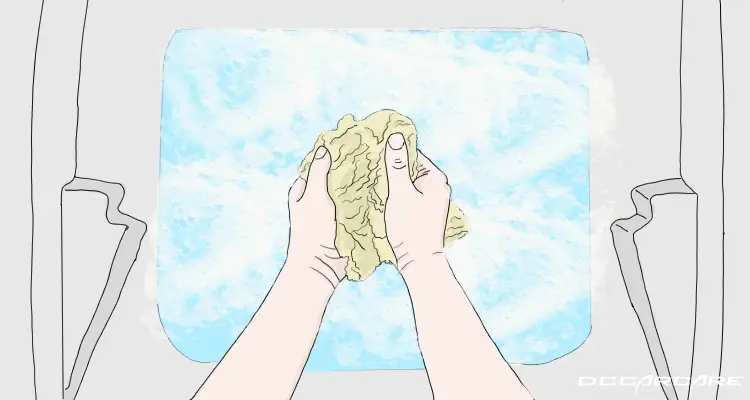 Put the wash cloth in the mixture of soap and water for a few minutes. Once it's submerged for some time and has absorbed water, remove it and drain any excess water.
Step 3. Find and Clean the Deep Holes That Vacuum Couldn't Get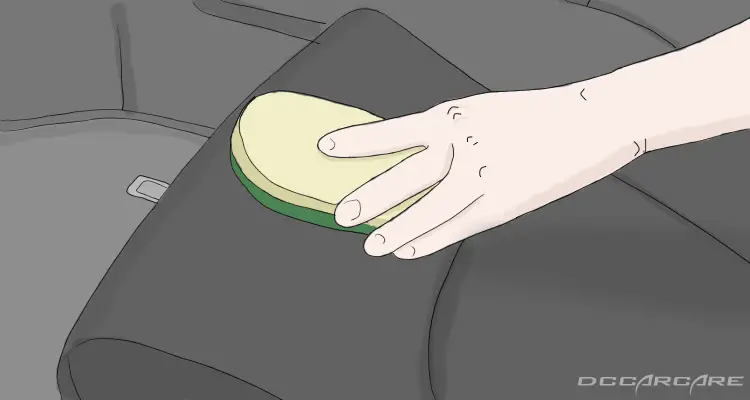 If you want to get the best cleaning results, you should start with those parts that have severe stains. As you do it, make sure you leave no place untouched.
During cleaning the leather seats, you should use microfiber wash cloth or quality car wash sponges to protect the leather. Once you are through with the rubbing, you should soak another cloth or sponge in water, preferably without soap this time around. Use it to wipe the seats until there are no traces of soap left on them.
If you note that there are parts that still have little stains, repeat the process, but only on those parts alone. Ensure all parts are clean, and there are no soap residues. With clean water, it is possible to achieve that pretty easily.
Step 4. Wipe The Seats with a Dry Cloth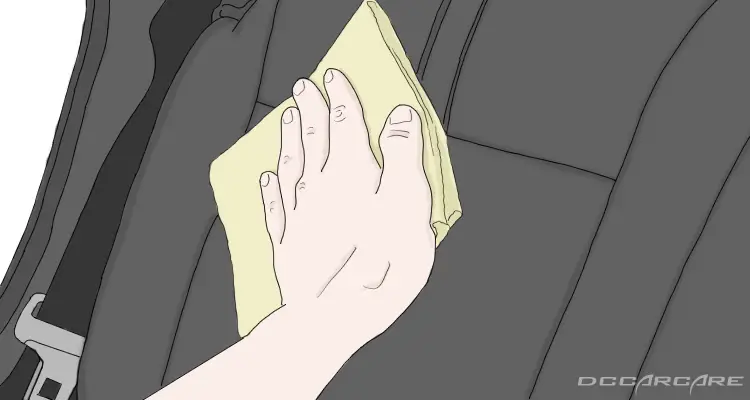 Using a dry car washing cloth, wipe all the seats, ensuring that there are no damp areas, especially on joints and other hidden parts. After wiping, open the car for some time to allow in the fresh air. It helps in drying the seats within just a few minutes.
Step 5: Apply Car Leather Conditioner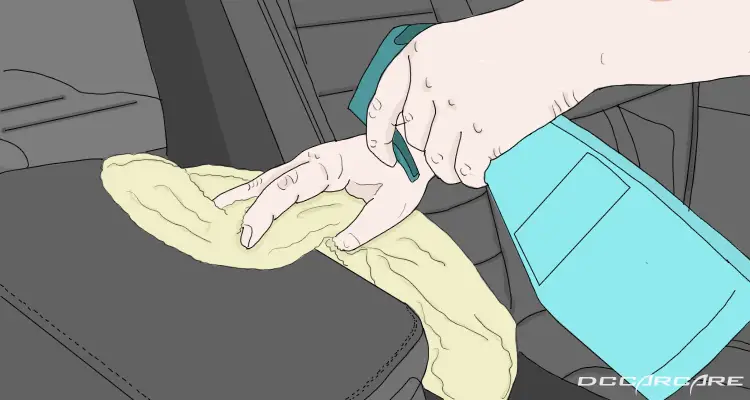 This step will retain their glossy look for a long. So when the seats are dry, apply the best car leather conditioner, and you will be happy with the shiny look.
Buy a car vacuum, leather conditioner and a quality towel to clean your leather car seats below: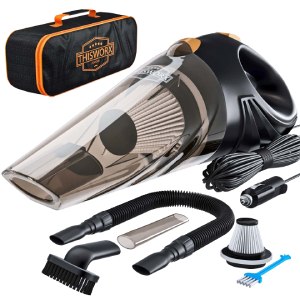 THISWORX Car Vacuum Cleaner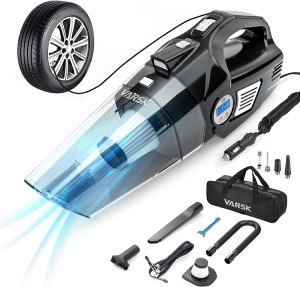 VARSK 4-in-1 Car Vacuum Cleaner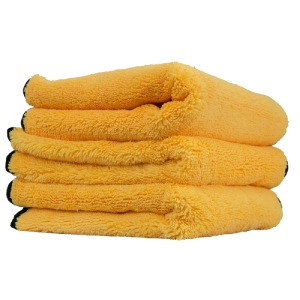 Chemical Guys Microfiber Towels
Car leather conditioner: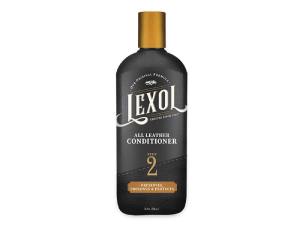 Lexol Leather Conditioner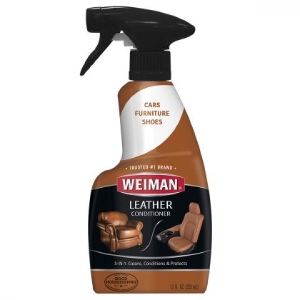 Weiman Leather Conditioner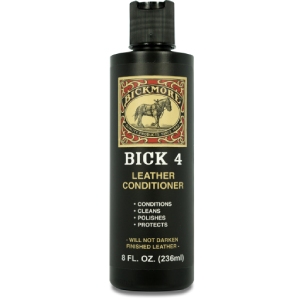 Bick 4 Leather Conditioner
How Do Professionals Clean Leather Seats?
To clean leather seats, professionals use a variety of methods depending on the type and condition of the leather. For instance, they might use a dry cleaning method for lightly soiled leather or a wet cleaning method for heavily soiled leather. After cleaning, they typically apply a conditioner to help protect the leather from cracking and fading.
What Should You Not Use On Leather Seats?
You should not use harsh chemicals or abrasive cleaners on leather seats, as these can damage the leather. Instead, opt for a mild cleaner specifically designed for use on leather. You should also avoid using strong soap, as this can leave behind a residue that attracts dirt and dust.
Some Notes When Caring Leather Car Seats
As one of the best ways to keep your leather car seats looking great, you should try your best to prevent dirt and stains. However, since you might sometimes not avoid them, cleaning your car regularly with leather car seat cleaner and car leather conditioner will solve the problem. 
Do's
Cleaning regularly. While it should depend on the condition of the seats, the best approach is to clean them, at least, once a month. Similarly, do the conditioning a minimum of two times a year.
Doing gently and section by section at a time. It helps reduce the chances of discoloration as well as damage during the cleaning process.
Do the vacuuming thoroughly but carefully to remove all dirt without causing any unnecessary damage.
Use a microfiber wash mitts or car wash sponges when rubbing the seats. It helps remove the unwanted dirt while avoiding any scratches.
Mix soap and water well without using an excess of either. Excess soap might leave residues, while excess water might take too long to dry.
Do a test first with your cleaning agents or solution with just a few steps before you clean all the seats.
Use soaps whose ingredients are safe both for your leather car seats and you as well. In some instances, the ingredients can cause serious damage and allergic reactions as well.
Don'ts
Don't use conditioners that have waxes and even petroleum as part of their ingredients. With time, they will build up and make your leather car seats look dull.
Don't leave the soap and water for too long before removing and drying the seats. It might become hard for you to completely get rid of them, especially if the seats absorb them.
Don't apply the cleaning solution without checking if there are any perforations on the seats first. If you find any, seal them before you start the cleaning process.
Don't use a sprayer when cleaning. Instead, use a soft car cleaning cloth and be as gentle as possible as you rub to avoid any unnecessary damage.
Don't use any strong chemical soap or agent. Instead, seek the advice of car cleaning experts when you are in doubt, especially about the ingredients. 
Watch this video to know how to clean leather car seats
---
FAQs
Is Dish Soap Safe On Leather?
Yes, if you use with a small amount. It will help your remove dirt, dust, and stains. It should be your home cleaning agent if you want to keep your car looking great always. Even when some parts of the leather are soiled heavily, applying dish soap using a rag or cloth and cleaning it will remove it effectively.
What Is Bad for Leather?
Extreme temperatures, harsh cleaning agents/chemicals, exposure to sunlight, and failing to clean the dirt/stains immediately, are some bad things for leather. Among these, the worst one is chemicals. Avoid using cleaning solutions that you don't know what they contain.
You should try your best to stay away from all these things anyway. The cost of acquiring new leather car seats won't excite you. Even if someone tries to convince you that certain chemicals are safe, please avoid using them at all costs.
Can You Clean Leather with Vinegar?
Yes, but it's better if you mix it with linseed oil at a ratio of two parts for the oil and one part for vinegar. You will get a reliable solution that cleans well and will keep the leather soft as well.
Can You Wipe or Spray on Leather Car Seats?
No, spraying directly on leather car seats is not good. If there are any perforations, the water and soap you spray directly on it will dampen the whole seat. You, of course, know the effect of that. It will not only be hard to dry the seat, but it will also cause damage and even some odor after some time.
Wiping is, therefore, the best way to clean your leather car seats. A microfiber fiber cloth or rag will do a good job. Dampen and use it to wipe the seats. It does the job flawlessly, and your seats will look amazing.
Read more:
King Ranch Leather Cleaning: What Do You Need To Know?